Quick Take:
Home prices in Southern California reached record highs in May as more homes entered the market.
The second quarter of 2022 will indicate whether the market is moving toward or away from normalization. May data show that the number of homes for sale rose, which indicates that inventory will follow the normal seasonal trend, but at a depressed rate.
Despite some softening of demand as rates increase, the low but rising housing supply will continue to drive prices up, as buyers are more easily matched with the right home.
Note: You can find the charts/graphs for the Local Lowdown at the end of this section.
Home prices continue to rise as new listings meet high demand
Median single-family home prices remained historically high in May, while median condo prices rose to all-time highs across Southern California. Rising rates haven't brought down home prices so far, and in a rising rate environment, buyers are better off locking in an interest rate sooner rather than later. Since the start of 2022, the average 30-year mortgage rate has increased 2%, which equates to a 27% increase in monthly mortgage payments. Yet prices keep moving higher. 

One reason that home prices continue to rise is that buying a home is not only a financial process but also an emotional one. Over the past two years, our homes have become such a large part of our lives, with many of us moving to permanently remote or hybrid work. As more homes come to the market, as is typical in the first half of the year, buyers are more likely to find the home that's right for them in what's been an incredibly competitive market. Even with increases in mortgage rates (which, again, are still historically low), it's reasonable to pay more for the well-being that comes with buying the right home. For most of us, our home is our largest asset and store of wealth, so treating it as such makes sense.
Low but rising inventory, according to the seasonal norm
Southern California's housing inventory increased in May, which serves as an indicator that home supply may follow historically typical seasonal trends, though at a depressed level. The high demand and lack of new listings over the past year brought single-family home and condo supplies to record lows as we entered 2022. Although the first quarter of 2022 had one of the lowest inventories on record, we were pleased to see that inventory increased, a trend that usually holds until mid-summer. With May inventory continuing to rise, the next two to three months will likely show us peak inventory levels for 2022. 

Even though inventory is low, sales remain relatively high, although sales numbers are showing early signs of softening demand. This isn't to say demand is low. Sellers can expect multiple offers, and buyers should come with competitive offers.
Months of Supply Inventory further indicates high demand and low supply
Homes are selling extremely fast. Buyers must put in competitive offers, which, on average, are around 6% above list price.

Months of Supply Inventory (MSI) quantifies the supply/demand relationship by measuring how many months it would take for all current homes listed on the market to sell at the current rate of sales. The average MSI is three months in California, which indicates a balanced market. An MSI lower than three indicates that there are more buyers than sellers on the market (meaning it's a sellers' market), while a higher MSI indicates there are more sellers than buyers (meaning it's a buyers' market). Currently, single-family home and condo MSIs are exceptionally low, indicating a strong sellers' market.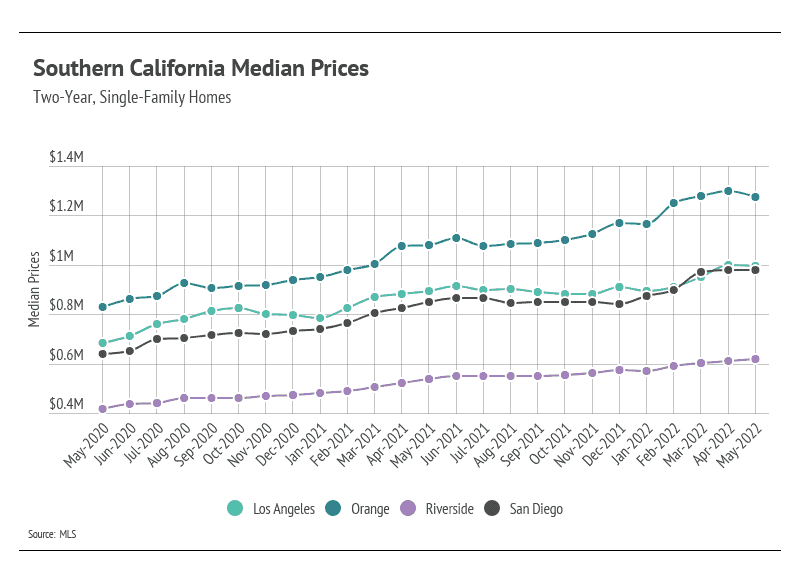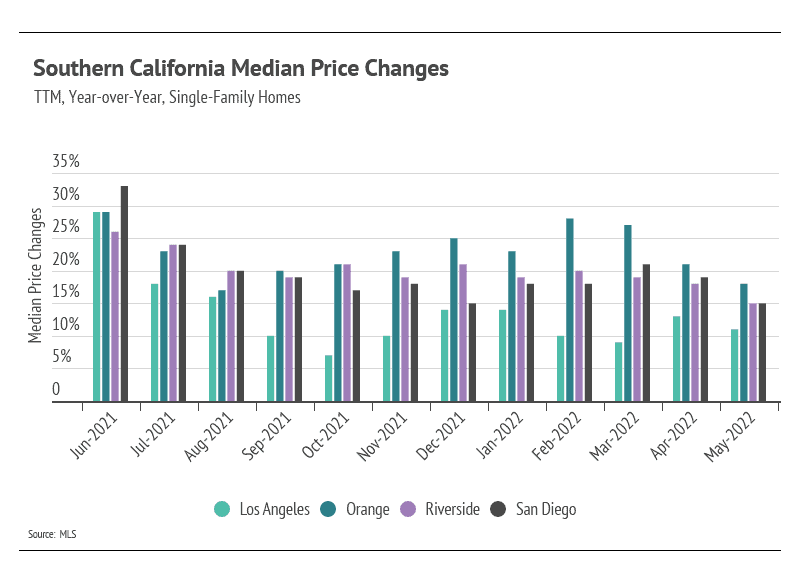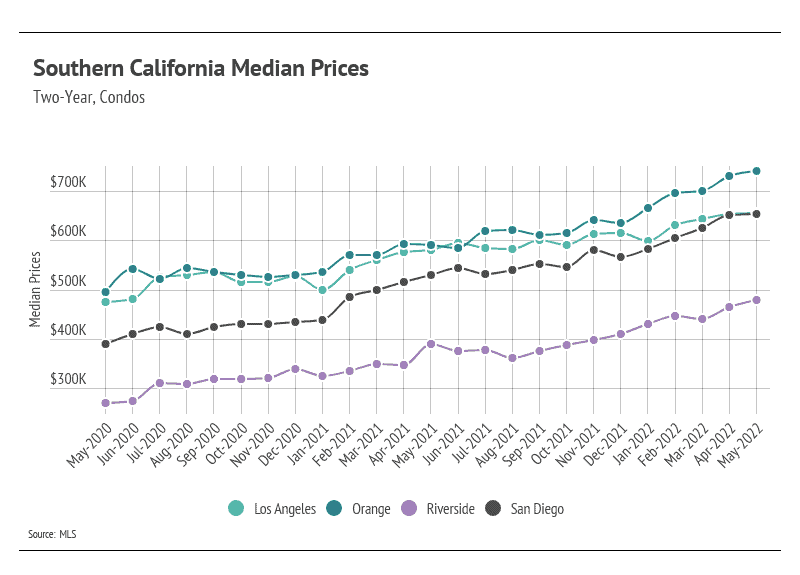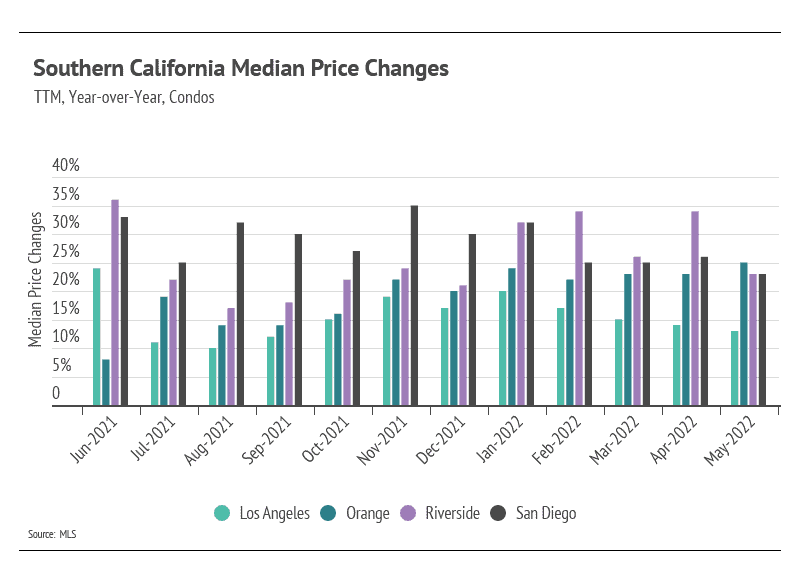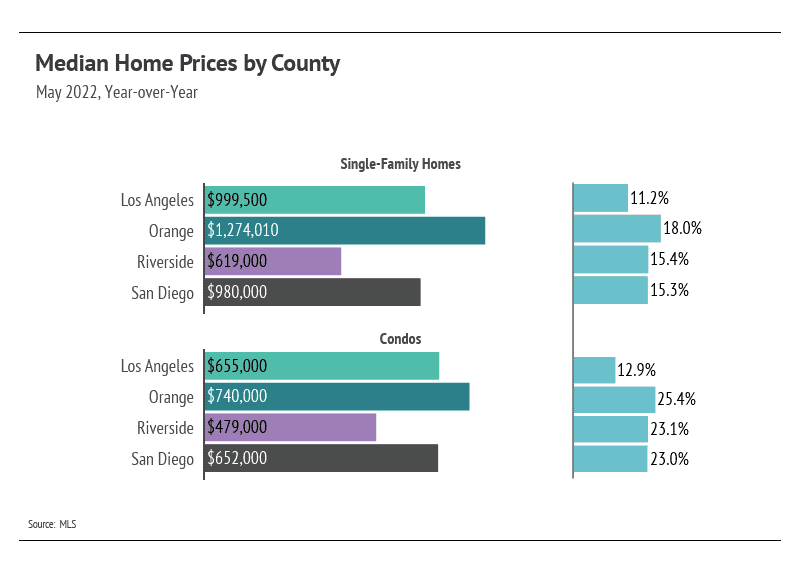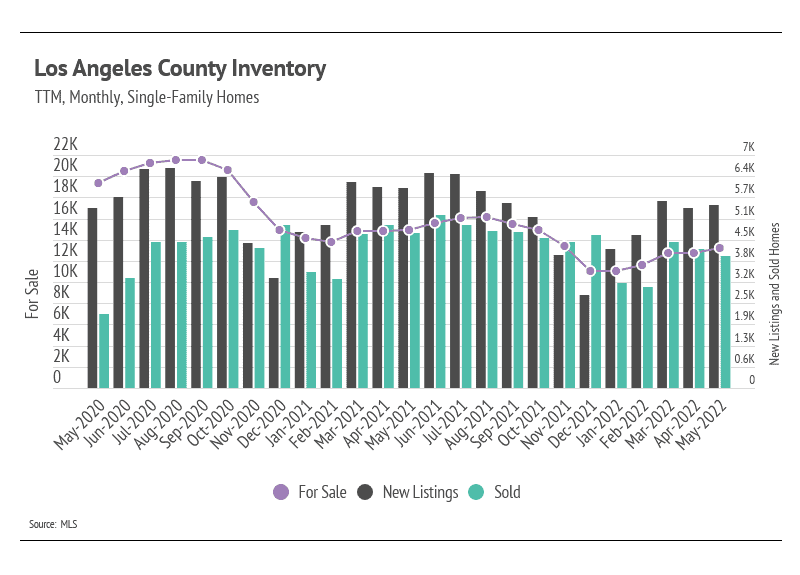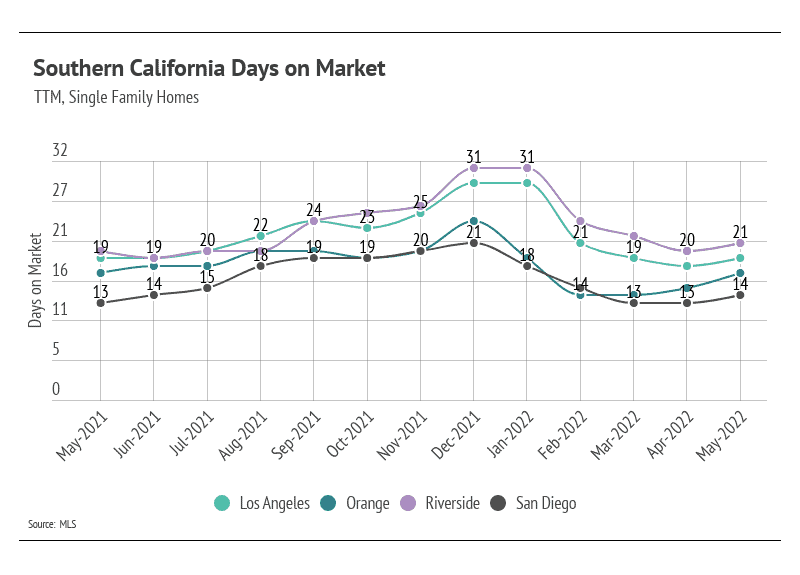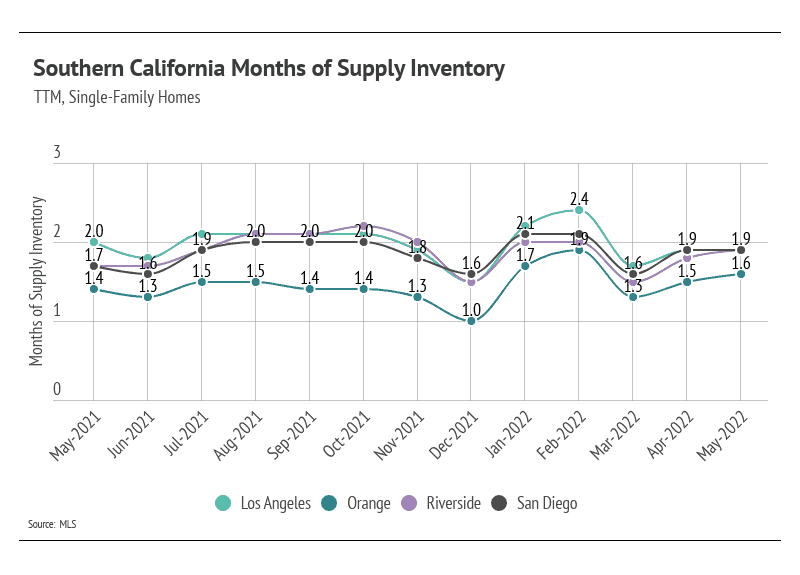 ---