The Marguleas Team is honored and excited to once again sponsor a Red Cross blood drive for the Palisades community.  Your single donation could help save three lives!  What a great way to give back to our community.
This year our annual blood drive will take place on Wednesday, August 10th, 2016, from 12:00-6:00 PM.  Stop by the Palisades Library at 861 Alma Real Drive to make your contribution.  When you're done you'll be rewarded with the knowledge that you are helping to save lives.  We'll also treat you to free ice cream provided by King Cone!
Here's how to sign up and help save lives:
Go to the website www.redcrossblood.org.  Sign in if you have an account, otherwise you will need to create a new account.
Choose "find a blood drive" and type in Palisades.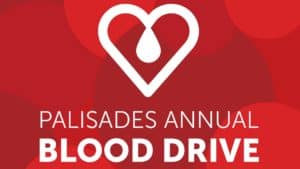 Click on the left red arrow (see the screenshot above) next to the Palisades Branch Library (left side of the page) to see available donation slots.  Sign up for your preferred time.
For more details and updates on our 2016 Palisades Annual Blood Drive, visit our event page HERE.