By Anthony Marguleas
Special to the Palisadian-Post

It's a new year and with that comes new laws and bills. One of those new bills, Senate Bill (SB) 9, which came into effect January 1, 2022, designed to address the state's housing crisis, offers homeowners a new opportunity to maximize their land. The new bill, passed by California legislators on Sept 1, 2021 allows some homeowners to seek ministerial approval for lot splits. It will allow homeowners, who meet the qualifications, to be able to add up to 3 units to their property without discretionary review or hearings.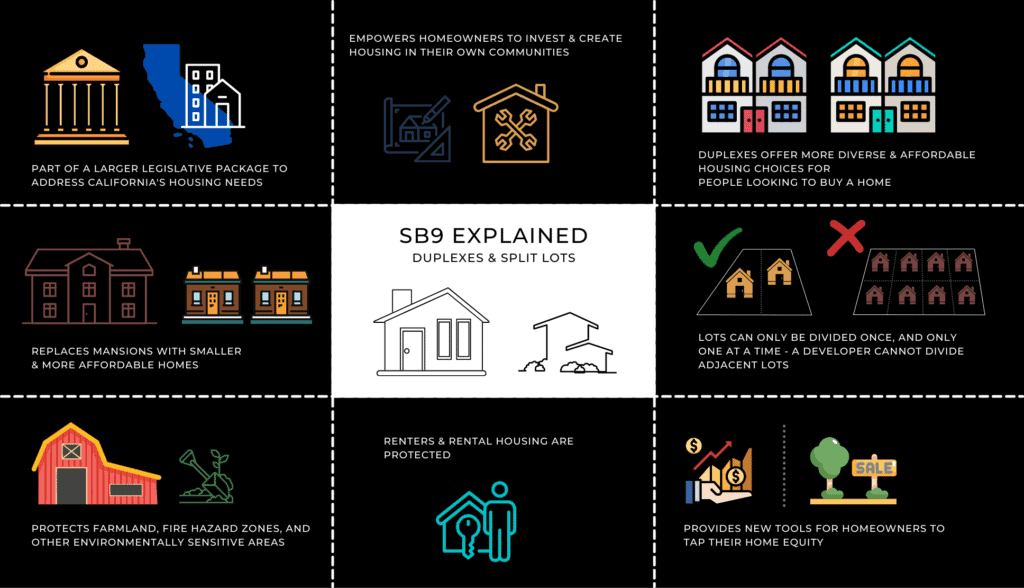 In order to qualify for SB9, the housing development project must meet the following criteria:
The project site is in a city or urbanized portion of an unincorporated county.
The project site is not located on or in any of the following: 1) prime farmland, or farmland of statewide importance, 2) wetlands, 3) within a very high fire severity zone, 4) a hazardous waste or hazardous list site, 5) within a delineated earthquake fault zone, 6) within a 100-year flood zone, 7) within a floodway, 8) identified for conservation in an adopted natural community conservation plan, 9) habitat for protected species or 10) lands under conservation easement.
The project site also cannot require demolition or alteration of any housing if 1) housing is restricted affordable housing, 2) subject to rent control, or 3) contains tenant occupied housing in the last three years.
The project site cannot be withdrawn from the rental market (i.e., under the Ellis Act) within the past 15 years.
The project does not propose demolition of more than 25 percent of the existing exterior walls unless either 1) the local ordinance allows more demolition, or 2) the site has not been occupied by a tenant in the past three years.
The project site is not within a historic district or property included on the California Historical Resources Inventory or within a site that is designated or listed as a city or county landmark or historic property or district pursuant to a city or county ordinance.
A local agency may impose objective zoning, subdivision and design review standards, providing such objective standards do not preclude the construction of either of the two units being less than 800 square feet in floor area.
No setbacks are required for an existing structure or a structure constructed in the same location and to the same dimensions as an existing structure. In other circumstances, the local agency may require four-foot side and rear yard setbacks.
Parking of no more than one space per dwelling unit is allowed, except no parking required for projects a) within a half-mile walking distance of a high-quality transit corridor or a major transit stop or b) within one block of car share.
A local agency may deny such a housing development project if there is a written finding that the project would create a specific adverse impact upon public health and safety or the physical environment that there is no way to mitigate.
The rental of any unit created must be for a term longer than 30 days.
The California Coastal Act still applies, except that no public hearing is required for Coastal Development Permits for housing developments pursuant to this legislation.
A local agency may not be required to permit an accessory dwelling unit (ADU) or Junior ADU (JADU) in addition to the second unit if there is a lot split (described below).
A local agency may not reject housing solely on the basis that a project proposes adjacent or connected structures provided that the structures meet building code safety standards and are sufficient to allow separate conveyance.
Homeowners would be able to add an additional unit to their single family property or split the lot and add an additional three units. These units could be used for extended family, as rental units, or other ways to ease the financial burden of being a homeowner. 
While many questions have arisen regarding the effectiveness of the new bill, the California Legislature is certain that it will be used as a way to navigate the state's housing crisis more efficiently.
Anthony Marguleas is the founder of Amalfi Estates, and has sold close to $2 billion in properties and was selected by the Wall Street Journal as one of the top 40 agents in the country out of one million agents. If you are thinking of buying a home or selling your own, Contact Anthony Marguleas at 310-293-9280 or [email protected]